I'm actually wondering if I should post these at all because wow, look at that, I ruined their (supposed-to-be-lovely) designs. Man, these are so embarrassing. xD
So here's some fanart for Rance (super harr guy btw) and Samantha, the lovely OCs that belong to the wonderfully talented +Captain Nathat! *-* (such beautiful characters... if only they were mine... ha no jk I'd never be able to come up with chars as golden as these two dorks xD)
I mean no omigosh I'm SO sorry I mucked them up terribly ugh. ;-; To take your mind of these terrible pictures I drew, I HIGHLY recommend reading her beautiful excerpts y'all!! Like this one. They're SO good and really beautifully written! ;-;
*takes a deep breath* (lol nattie ur gonna kill me for butchering your chars like this)
um her dress turned out too gothic whoops x'D
And also the plume things on the shoulders of the dress (or whatever they're called lol) are usually on the dresses of maids right? Dang. xD Also the hands are drawn so flawed I could die. x_x And I'll bet that doesn't even look anything like Sam what. (how is nattie so good at drawing her how ;-;)
Oh yeah almost forgot! xD I used a heck of a lot of references for this one (mainly 18th century dresses... gosh I hope I got that right xD) and I noticed that they always seem to have their hands placed on top of the dress like that (well not like that above of course... I couldn't even draw it well xD).
I must say I had loooads of fun with the hair! ;-; And just about everything until that moment where I realised I'd drawn the anatomy wrong and had to re-do it... whoops. :0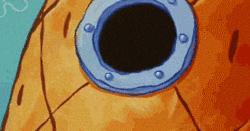 With bg... ugh this is too girly why. xD
And this is the part where we all die.

holy cow this is awful xD
Well, here goes. *gulp* I ruined it horribly. Wow I mean, look he's too tiny! xD The heck, Rance is like, 6 foot and I drew him 4 foot or something. ;-; I think I drew the belt too high lol. Ughhh the hands don't even look right (how do you draw hands how??? O.o). And his face doesn't look Rancey enough... something went wrong there. I think the practise drawing looks way better than this. x'D
I mean omigosh I am SO sorry I need to re-do this mess! >.<
lol "squidward explosion gif" is going to appear in your stats now xD
Added some shiny sparkles because this dude is amazing and his uniform is probably really shiny and must smell of lovely Ranciodo and- nope nope nope x'D
Well I did a close-up for Sam just because the dress and anatomy and everything is off. xD
close-up for ranciodo too because otherwise he looks like a shortbread
I might ship these two cuties. B) Nooo nope I shouldn't be shipping them nooope. xD (Rance is way older than Sam. ;-;) But ugghhh why do you make him so harr Hana? He's irresistible. ;-; But dang I love the argument they had in that excerpt! So cute. ;-; Speaking of which, I should go and read it again.
Ooh and please do read the excerpt
+Captain Nathat
wrote where Rance meets my OCs Shams and Fariza! It's SO, SO good and totally worth the read... I read it like a dozen times I'm not even kidding. :0 here
Also going to draw more of these two cuties. 8)